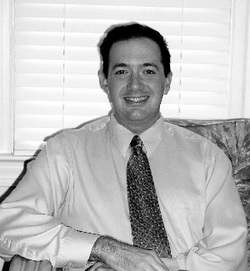 Keith Hersh, Ph.D.,
Dr. Hersh a licensed psychologist, he works with adults who have a wide range of problems including depression, anxiety, anger and relationship difficulties.
He specializes in the
evaluation and treatment of individuals with sexual behavior problems.
Before opening Behavioral Health Solutions, P.A. in April of 2004 he received his doctorate in clinical psychology from the University of North Carolina at Chapel Hill, and worked in the North Carolina Department of Corrections and at Dorothea Dix Hospital.
He is a member of the American Psychological Association, the Association for the Treatment of Sexual Abusers, the North Carolina chapter of the Association for the Treatment of Sexual Abusers, and the North Carolina Association for the Management and Treatment of Sex Offenders.
---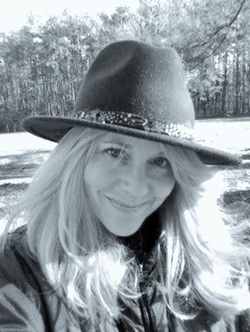 Lauri Warren, LCSW
Sometimes life can feel overwhelming, and making changes can feel impossible. Relationships, trauma, health issues, life transitions, grief, complicated family dynamics, and childhood wounds can keep us feeling stuck. They rob us of our joy and even dim the vision we have for our lives.

Research shows nothing is more important to the therapeutic experience than the relationship between client and therapist. Whatever your reasons are for considering therapy, feeling comfortable with your therapist is very important. My goal is to not only offer you a comfortable space to speak freely about your thoughts and experiences, but also to provide you with tools and strategies to incorporate into your daily routine. Together we can unearth long-standing behavior patterns or negative perceptions that may be holding you back from experiencing a more fulfilling and meaningful life.
Your time with me is important. I will listen to you, ask questions to gain further understanding, and offer insight and ideas in an objective, thoughtful, and supportive way via a caring, empathetic and nonjudgmental environment where you can explore your current life challenges, as well as address past issues that concern you.
With each client I seek to create an individualized balance of applied clinical theory, creative interventions, compassion and empathy to challenge negative thinking, improve coping skills, enhance self-awareness, manage emotions, and develop healthier behaviors. I also have expertise in treating adults and youth with concerning sexual behaviors.

---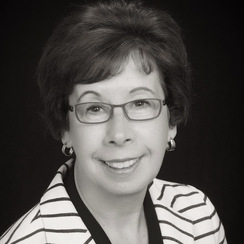 Kathy Dobbs, MSW, LCSW,
Seeking a consultation is a very important first step. With Kathy it is convenient and confidential. Morning, afternoon, evening and Saturday appointments are available and her care is reimbursable by most insurance companies.

Kathy is a Licensed Clinical Social Worker and a Supervisor for provisionally licensed Social Workers and Licensed Professional Counselors. She is presently working toward her certification as a Dialectical Behavioral Therapist.
Kathy has been a therapist in the greater Raleigh area for the past 14 years, working in various mental health, educational, and social service environments. She specializes in counseling and coaching adults and children in the areas of depression and mood disorders, anxiety disorders such as OCD, social anxiety and panic, as well as grief, loss, trauma, and sexual abuse.
Counseling may be for an individual or family. Kathy is skilled in assisting families with issues such as parenting skills, children resisting parental limits or exhibiting aggressive behaviors, as well as families in transition or crisis (e.g., divorce, adoption, and trauma).

---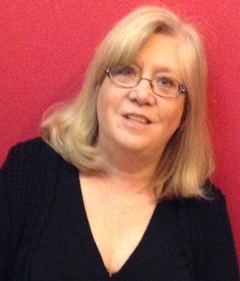 Donna Boni, MSW, LCSW, LCAS
"Discovering the truth about ourselves is a lifetime's work, but it's worth the effort." - Mr. Rogers

I work with adults and adolescents who need assistance in developing skills that will allow them to create the life they want to lead. I treat many disorders including addiction, trauma, PTSD, emotional disturbances, attachment and relationship issues, personality disorders and behavioral issues.
After waiting until my children were grown, I enrolled in the UNC School of Social Work to obtain a master's degree in counseling and to be credentialed as a Licensed Clinical Addiction Specialist. My life path shows that it is never too late to begin a new productive life. We are all capable at any age of reinventing ourselves if we have the passion and desire. This belief guides my work as a therapist.
Training in multiple therapy modalities including CBT, DBT, ACT, MI and psycho-dynamic therapy enable me to develop a treatment program that is carefully tailored to your specific needs and treatment goals.
I love what I do and look forward to collaborating with you to create the healthy, meaningful life you desire.
---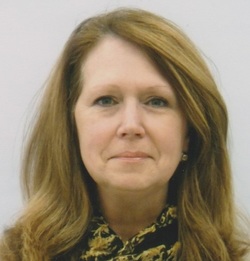 Jane Hollings, NCC, LPC, CSOTP, Jane is fully licensed as a Licensed Professional Clinician (LPC) and Certified Sex Offender Provider (CSOTP) in both Virginia and North Carolina with dual masters in Forensic Psychology and Community Counseling from Marymount University in Arlington, VA. She is a member of the International Association of Trauma Professionals, American Professional Society on the Abuse of Children and the American Society of Clinical Hypnosis. She has expertise in the areas of trauma, PTSD and grief/loss for multiple causes with both adults and children. She also works with children and adolescents, ages 10-18, in the areas of sexual behavioral issues. She interacts with probation, schools and the court system providing evaluation and treatment. She treats victims, conducts family reunification and ongoing assistance for the youth to safely maintain or reenter into the community.

---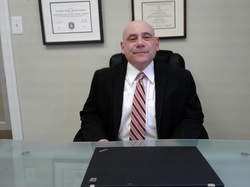 Chris Gregory, MSW, LCSW, CCS is a licensed clinical social worker, Certified Master Forensic Social Worker, and a Certified Clinical Supervisor with 15 years of clinical experience. I work with individuals 18 - 65 suffering from depression anxiety, bipolar disorder, OCD, PTSD, and psychosis on an outpatient basis. In addition, I also provide Life Coaching.
Our society today has become extremely complicated socially, economically, and romantically. Many individuals want a quick fix for many of life's challenges. There are none. The key that is crucial to our happiness and one of our most important God given rights is that of choice. Regrettably, many individuals make major life decisions based on what they think they should do instead of what their hearts tells them. This takes many down the wrong path. Let me help you find your way.
---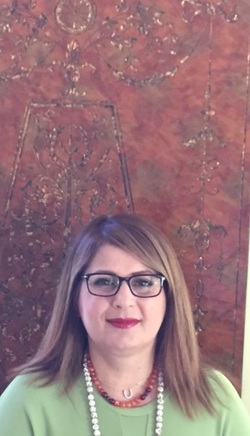 Shahin Sabouri, LPC, LCAS, CRC, Distress and discontent are often the reason why people seek counseling and psychotherapy. I work with people who are seeking self-discovery and wholeness which is often essential during difficult times in life. These hardships might include: a sense of feeling lost or empty, depression, severe mental or physical illness, or feeling pressured to meet the needs of other people, grief and loss, feelings of being stuck, spiritual crisis, relationship concerns, changes related to aging, creative blocks, identity confusion, or free-floating anxiety. These symptoms are often the psyche's way of getting one's attention so that healing can begin.
Individuals often recognize they may need guidance when their relationships are in conflict or begin to break down. In these instances, having someone to talk to about communication, personal values, intimacy, and old patterns that can show up in present relationships can be extremely helpful. Other times the need to reach out comes with the pain of saying good-bye or letting go of someone, some place, or something dear to them. Processing grief is a natural response to change and loss, which can be a focus of therapy.

I believe that each person has within them the power for healing and growth. With the help and guidance of a therapist you can begin to find meaning in your experiences and gain insight into your personal quest toward living a fulfilling, authentic, and beautiful life. I would be honored to help you achieve your life goals.

---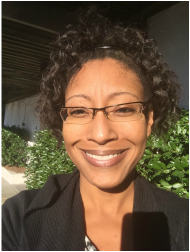 Satara Johnson-Brewer, Receptionist
Satara is the newest member of our team. She is here to help with scheduling appointments, schedule changes, records, answering the phones and anything else you may need.

---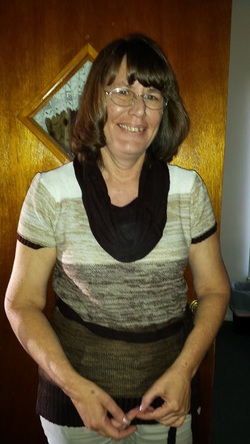 Carol Kinsey, Office Manager
Carol helps keep our office organized and running smoothly. She is always happy to help our clients with information about the office, billing, records, new referrals, schedule changes, payment plans or answer any questions you may have .
---